We always love a chance to work with marketer and content-writer Alyssa Christensen.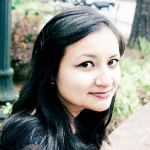 Alyssa is a wonderful freelance content writer, who brings a special pop to her writing projects. Blog posts need to be informative and engaging, and Alyssa is a champion at finding good stories for clients. She excels at taking a product or a service and crafting a great story around it.
In addition to her writing, she also excels at managing content and we often rely on her when we need to keep Facebook, Twitter, or Instagram accounts active and fun.
Alyssa is a Logger (University of Puget Sound grad, if you're not from the Tacoma area) and she lives in Seattle. She plays the guitar and the violin. We would be remiss if we forgot to mention a cool side project she has going, too: DearEnglishMajor.com, a site dedicated to helping English majors think about their professional choices after graduation.
Thanks for all your help, Alyssa!