Working with author Mary Lloyd, we created an eye-catching cover for her debut novel, Widow Boy.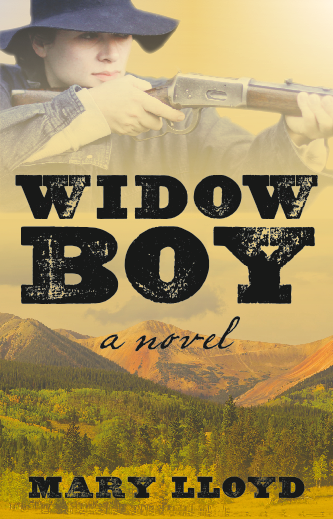 About the book:
The bullet that ended Edwina Sinclair's life went into her husband's chest. Their dream of a new life together in the gold rush town of Cripple Creek died with him. She escapes the ruthless gang that killed him, only to discover the local law is on the take. She must find justice on her own.
Disguising herself as a boy and using skills she isn't supposed to have, she makes her way in the gold-crazy town, intent on killing the gang leader to make things right. But she discovers he's also hunting her, intent on his own revenge for making him look like a fool. As she struggles to stay one step ahead of him, she realizes that getting justice is not so simple. And neither is staying alive.
With energetic storytelling and a subtle backdrop of historical and technical accuracy, Widow Boy is a riveting tale of the classic West with a not-so-classic hero(ine).